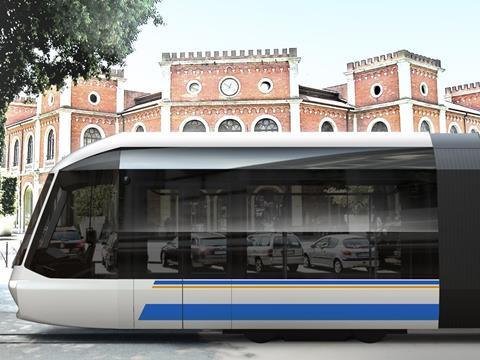 ITALY: Transport authority Brescia Mobilità and state railway FS Italiane signed an agreement on March 29 for the construction of two tram lines in Brescia. The municipality is to request funding from the Ministry of Infrastructure & Transport by the end of the year.
One line would run from Pendolina in the northwest to the new Pala Eib sports centre in the southwest, mostly following the line of current bus route 2. The second route would connect Via Vallecamonica in the west and Viale Bornata in the east.
FS Group CEO Renato Mazzoncini said in January that the state railway intends to finance the construction. This followed the signing of a co-operation agreement with investment bank CDP in November to develop urban rail networks.