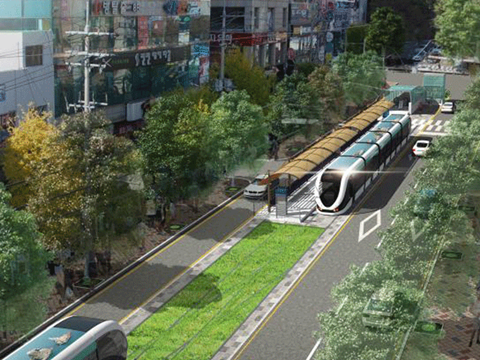 SOUTH KOREA: A street-running catenary-free light rail line is to be built in Busan, which the government has selected ahead of four other cities for the demonstration project.
The Oryukdo Line would run on a north-south route in the city's southeastern Yongho-dong district. The first section would cover 1·9 km from Kyungsung University station on metro Line 2 to Igidae, serving five stops. Services would be operated with battery trams.
The initial section is expected to be completed by 2022 at a cost of 47bn won. The government is to provide financing, with support from the Korea Railroad Research Institute.
In the longer term the route would be extended south by 3·3 km to Oryukdo Skywalk, adding four stops.