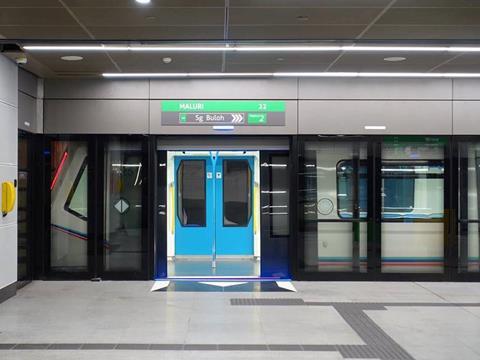 MALAYSIA: The second phase of Klang Valley MRT Line 1, also known as the SBK Line, was inaugurated at 16.00 on July 17. A free shuttle service runs between Kajang and National Museum, before the start of full running from Kajang to Sungai Buloh from 06.00 on July 18.
The 30 km Phase 2 serves 19 stations from Semantan to Kajang. The 21 km northern section between Sungai Buloh and Semantan opened last December.
Siemens has supplied a fleet of 58 four-car driverless trainsets, of which 24 entered service with the opening of Phase 1.