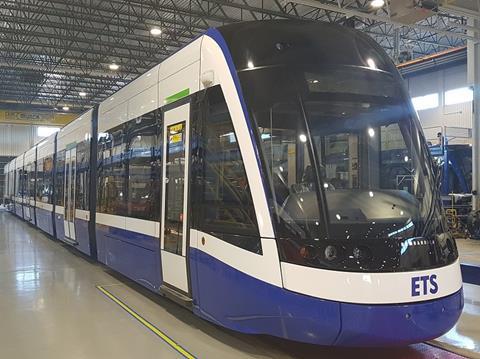 CANADA: Minister of Infrastructure and Communities François-Philippe Champagne announced federal funding for two light rail projects in Edmonton on March 11.
The Valley Line West project is to receive C$948·6m of federal funding, with the provincial government of Alberta providing a further C$1·04bn and the city of Edmonton C$637·1m.
The 14 km Valley Line West from central Edmonton to Lewis Farms is the second phase of the Valley Line. The first phase from 102 Street to Mill Woods is due to open next year.
The 1·5 km Metro Line Northwest extension from the Northern Alberta Institute of Technology to Blatchford is receiving C$127·2m from the federal government, along with C$131·2m from the province and C$69·6m from the city.
'Edmonton is one of Canada's fastest growing cities, and we are planning and building our city with this growth in mind', said Mayor Don Iveson. 'We are undertaking the most ambitious expansion of our LRT network in our history so we can grow smart and sustainably, and keep more than a million people moving.'