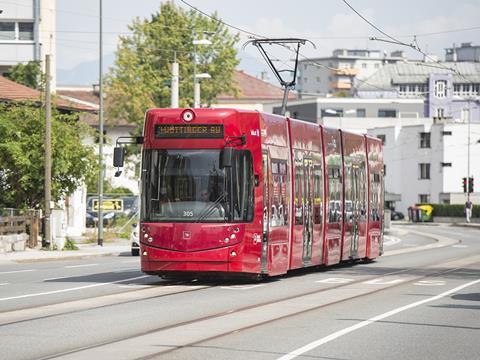 AUSTRIA: Passenger services on a 3 km Y-shaped western extension of Innsbruck's metre-gauge tram network were launched on December 10, following inauguration celebrations five days earlier.
The extension runs from the former terminus at Höttinger Au to Peerhofsiedlung, with a branch to Technik West which has been built as the first section of a planned route to Völs.
An eastern extension from Defreggerstraße to Olympisches Dorf is also under construction.