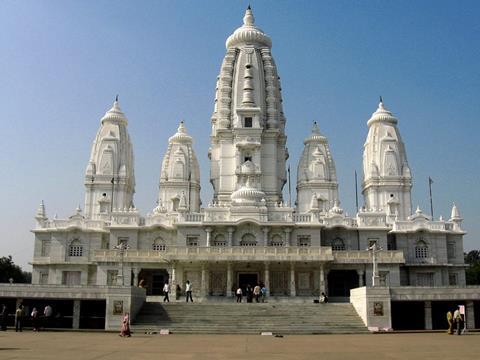 INDIA: The Kanpur Metro Rail Project was approved by the national cabinet on February 28. Two lines have been authorised, with construction expected to take five years.
One line would run for 23·8 km from the Indian Institute of Technology Kanpur to Naubasta, with 14 elevated and eight underground stations. This line would run through the heart of the city, serving IIT Kanpur, CSJM University and GSYM Medical College as well as Jhakarkati bus station and Kanpur Central railway station.
The second line would run 8·6 km from Agriculture University to Barra-8, with four elevated and four underground stations. This would improve connectivity in densely populated residential areas including Kakadeo and Govind Nagar.
The metro is expected to help reduce road traffic and associated congestion and pollution, and to cut journey costs and travel times. It would also promote the transit-oriented development of residential and commercial facilities along the corridors.
The stations would be served by a feeder network of bus, and non-motorized last-mile transport. As part of its support for the project, the cabinet has stipulated that urban bus services must be strengthened within one year of the approval of the project.
The project is to be managed by Lucknow Metro Rail Corp, which is owned 50:50 by the national and state governments and is to be renamed Uttar Pradesh Metro Rail Corp.
A detailed study for the project prepared by RITES had been approved by the state government in March 2016 and received government backing two months later. The National Urban Development Minister laid a ceremonial foundation stone on October 4 of that year.
The estimated cost of the project is Rs110·8bn, which is to be financed by the national and state governments on an equal equity basis and through soft loans from international funding agencies. The state government has already allocated Rs1·75bn for the project in the 2019-20 financial year.
Non-fare box revenue would come from rental and advertising as well as value capture from transit-oriented development and transfer of development rights.