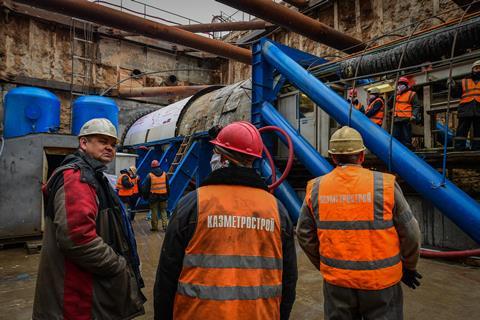 RUSSIA. Construction of the second metro line in Kazan took a step forward on April 23, when the President of Tatarstan Rustam Minnikhanov marked the launch of the first tunnel boring machine from the future Sakharova station site.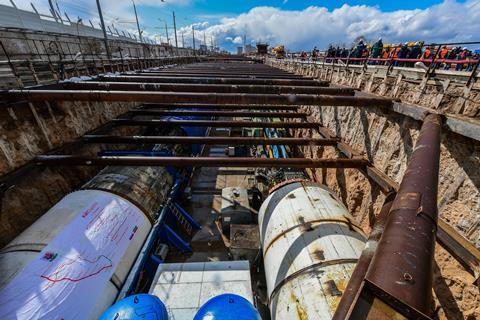 City-owned project company Kazmetrostroy JSC is building the 5·4 km first phase of Line 2, which will serve the southeast of the city, running south from Sakharova to Fuchika, where interchange will be provided with the recently-opened Dubravnaya station at the southern end of Line 1. There will be two intermediate stations at 10-y Mikrorayon and 100-Letiye TASSR.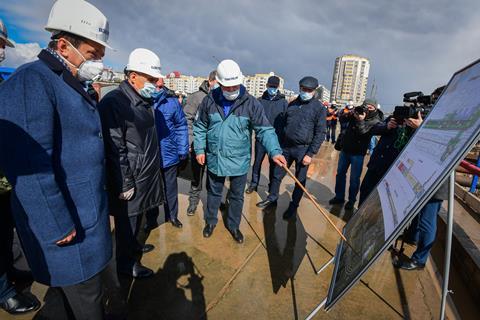 Construction of the new line is being financed from the regional budget, with an annual allocation of 1bn roubles starting from 2019. Future phases of the project would see the line extended northwest from Sakharova and then west to another interchange with Line 1 at Yashlek. However, the total cost of the project and the timescale for completion remain unclear.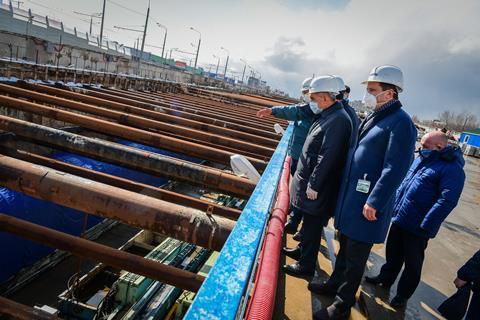 During his visit, Minnikhanov explained that it had been decided not to curtail the work on Line 2 during the difficult economic conditions, as continuing with metro construction would 'lay the foundation for the development of Kazan for decades to come'.
Meanwhile, construction has also started on a new section of tram line along Ulitsa Baki Urmanche from the current southwestern terminus of route 5 to Fermskoye shosse. Together with a 1·2 km extension along Tekhnicheskaya Ulitsa due to be finished in 2021, this will complete a tram ring around the southern part of the city centre.