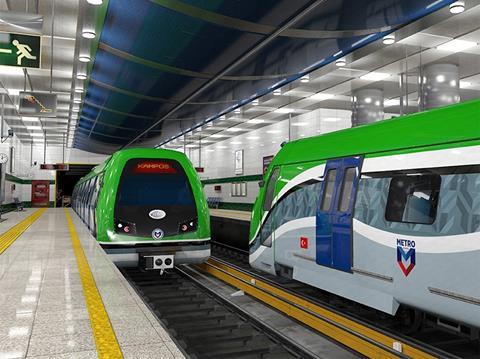 TURKEY: Konya Metropolitan Municipality has finalised plans for a two-line metro network in the city. To be built in three stages, the network would connect the city's main universities and hospitals.
Plans for a metro were originally published in 2015, and a feasibility study started in November 2016. Geological surveys are now underway, and construction is scheduled to begin in the autumn. The project is being funded by the Ministry of Transport, Maritime Affairs & Communications.
The first phase would see the construction of a 12·2 km semi-circular route linking the future high speed station with Meram Belediyesi, running under Fetih Caddesi.
Interchange would be provided at Meram and the high speed station with a second line, which would link Selçuk University in the north with with Meram, via Alaaddin in the city centre.
The third stage would extend Line 1 by 8·4 km from the high speed station to Necmettin Erbakan University in the west.