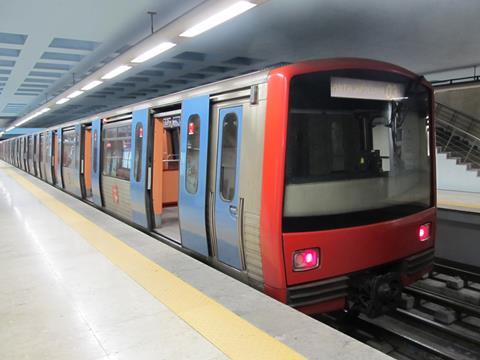 PORTUGAL: The government has approved a €210m investment with the aim of increasing frequencies on the Lisboa metro.
Tenders are due to be launched in July for the supply of 14 three-car trainsets within a budget of €110m. The remaining €100m would be put towards the modernisation of signalling, train control and safety equipment, some of which dates from the 1970s.
As this investment was not in the state budget, it is to be financed from the Environmental Fund.