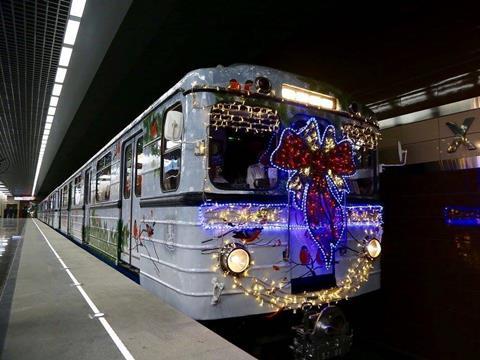 RUSSIA: Line 2 of the Moscow metro was extended by 2·9 km on December 31, with the opening of a northern extension from Rechnoy Vokzal to Khovrino.
Construction started in 2014, with Stroygazconsulting acting as main contractor. Khovrino station was built by SGK Avtostrada and Mostotryad-114, and is 14 m below ground.
Line 2 is now 42·8 km long with 23 stations and an end-to-end journey time of just over 1 h. The opening of the extension is expected to reduce the number of passengers using Rechnoy Vokzal by 25% at peak times and 20% off-peak.
A 18·9 ha transport hub is being built at Khovrino, scheduled to open in 2018. This will include a car park and bus station. In 2019 it will also incorporate a new railway station that is being built on the Moscow – St Petersburg line.