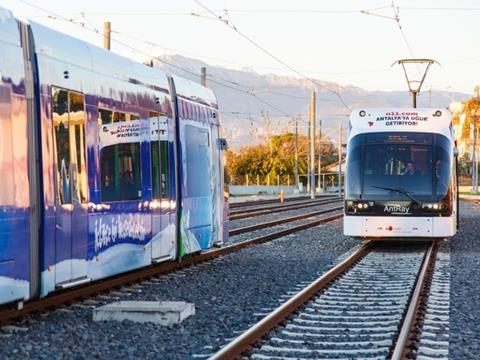 TURKEY: The next phase of Antalya's Antray light rail network has been approved by Prime Minister Binali Yıldırım.
The 12 km route would run from Varsak Sakarya Bulvarı in the north of the city to Eğitim Araştırma Hastanesi in the south via the university. Interchange with the existing east-west line would be provided at Otogar. Completion is planned for 2019.
Longer-term plans would connect the new route with the city's existing heritage tram line. This is to be rebuilt to light rail standards and double tracked, with a western extension to Eğitim Araştırma Hastanesi that would allow through running. The newly combined line would be 23 km in length.
The most recent Antray extension opened in July 2016, taking the line from Meydan to Expo 2016 in the east, with a branch to the airport.