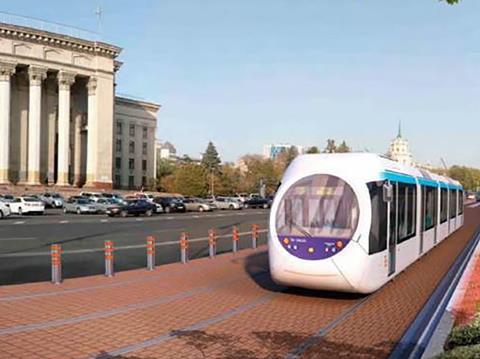 KAZAKHSTAN: Almaty municipality has received nine bids for the 26-year PPP contract to design, build and operate a light rail line.
The bidders are:
CMC China National Machinery Import & Export Corp and CRCC16 China Railway 16th Bureau Group Co;
China Machinery Engineering Corp, China High Speed Railway Technology Co and China Railway 22th Bureau Group Co;
China Railway Beijing Engineering Group Co and China Railway Liuyuan Group Co;
Norinco;
China International Trust Investment Corp, China Civil Engineering Construction Corp and Temirzhol Zondeu;
Marubeni, Alstom Kazakhstan, Gülermak and Meridiam;
CAF, Itochu and Makyol;
PK Transportnye Systemy and Renaissance Construction;
ENKA.
Verification of compliance is to take a maximum of five working days, after which the final shortlist will be announced.
The PPP deal allocates three years for financing, design, construction and commissioning, followed by 23 years of operations and maintenance before the line would be transferred to the city's transport authority.
Due to open in the third quarter of 2022, the proposed light rail line would have 37 stops on a 22·7 km 1 435 mm gauge route, operated with a fleet of 36 low-floor vehicles. Ridership is estimated at 76 000 to 112 000 passengers per day.
The city would be responsible for the public element of financing. This would include a grant to cover 50% of the capital cost. It would also retain ridership risk, and would receive all ticket revenue. The contractor would be paid an availability and quality fee to cover its investment and ongoing costs, and would also receive advertising and ancillary retail revenue.