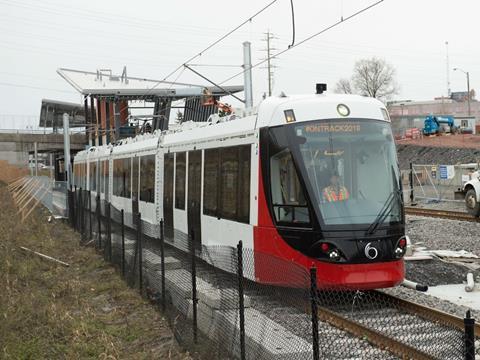 CANADA: Ontario's Minister of Infrastructure Bob Chiarelli announced on May 3 that the province is to contribute up to C$50m towards the construction of a 3·4 km extension of Ottawa's Trillium Line to Limebank Road.
The southern extension, which includes a branch to Macdonald-Cartier International Airport, is part of the Stage 2 LRT project, in which the province has already invested C$1bn. The federal and city governments are also contributing.
Construction of Stage 2 is due begin next year. The project also includes a 12 km eastern extension and a 15 km western extension of the Confederation Line, the first phase of which is due to open this year. All three Stage 2 extensions are expected to open in 2023.