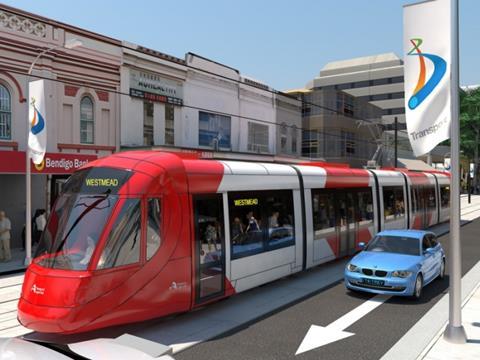 AUSTRALIA: The New South Wales government has appointed Arup as its infrastructure technical adviser for the Parramatta Light Rail project in western Sydney. Arup said it would provide support across all technical disciplines and urban design aspirations for the corridor.
Intended to support a predicted westwards shift in Sydney's centre of population, the 22 km Parramatta Light Rail line would run from Strathfield to Westmead via the Sydney Olympic Park and Parramatta business district. The 7 km Clyde – Carlingford branch currently operated by Sydney Trains would be converted to light rail, with a frequent tram service replacing the current EMU shuttle.
'Parramatta Light Rail will activate intra-city accessibility and amenity in a way that other transport modes cannot', said Ryan Andriessen, Arup's Project Manager, Parramatta Light Rail. 'It will also connect local areas and catalyse urban uplift in emerging precincts, while delivering an essential and reliable transport service.'
Construction is scheduled to begin in 2018. The NSW government has committed to providing A$1bn for the project, which is currently estimated to cost A$3·5bn.