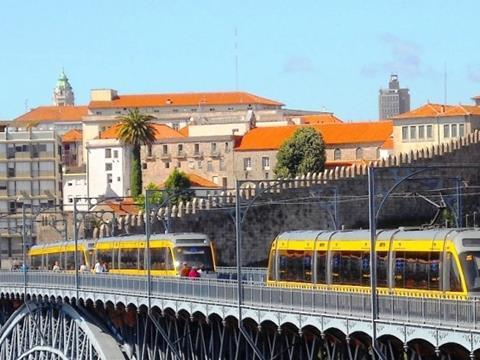 PORTUGAL: Meeting on February 7, the board of Metro do Porto SA approved plans to build two extensions to the city's light metro network. Running for a total of 9∙2 km and expected to cost €287m to build, the extensions would be used by over 33 000 passengers day, according to demand studies.
With a budget of €181m, the new Line G would run underground in the city centre between the existing stations at Casa da Música and São Bento. New intermediate stations would be built at Praça da Galiza and Hospital de Santo António.
In the municipality of Vila Nova de Gaia, a 3∙2 km extension of Line D would run from Santo Ovídio to Vila D'Este. There would be intermediate stations at Manuel Leão and Hospital Santos Silva.
Tendering for both projects is due to start in June, with work expected to begin in 2019 and take three years to complete. The projects from part of Metro do Porto's strategy for 2007-27 of extending the network to areas with a population of more than 5 000 inhabitants/km2.