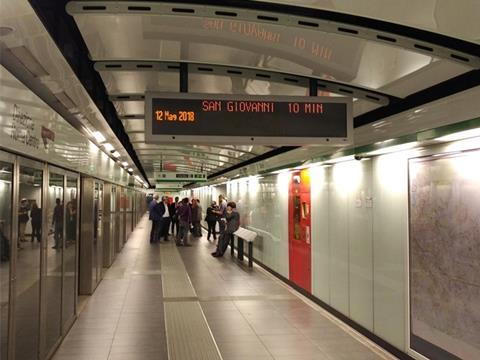 ITALY: Roma metro Line C was connected to the rest of the city's metro network on May 12 with the opening of a one-station extension from Lodi to San Giovanni, where interchange is provided with Line A.
The first phase of Line C between Monte Compatri-Pantano and Parco di Centocelle opened in 2014, taking it over the surface alignment of a former interurban tram route. The tunnelled section between Parco di Centocelle and Lodi was commissioned the following year. The latest extension brings the route to 19·1 km with 22 stations. Services are operated with a fleet of 30 six-car trainsets supplied by AnsaldoBreda.
A further extension from San Giovanni to Colosseo, with one intermediate station, is currently under construction.