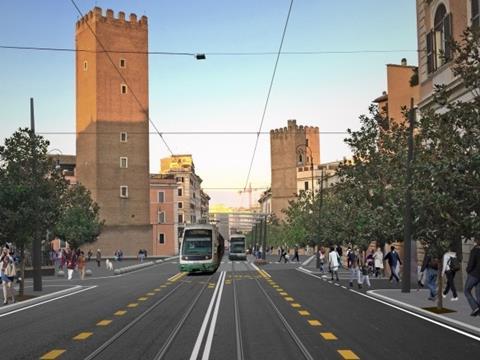 ITALY: Roma Municipality has allocated €5m towards a tram extension. It will now ask the Ministry of Infrastructure & Transport for more funds towards the estimated €20m project cost.
The 1·5 km extension of lines 5 and 14 from Piazza Vittorio Emanuele to Largo Corrado Ricci would run along Via dello Statuto, Via Lanza and Via Cavour. The second phase would extend the route along Fori Imperiali to Piazza Venezia.
Construction is expected to start in May 2019 and would last 12 to 16 months. The project would also effect larger changes in the surrounding area, including the removal of car traffic from Piazza San Martino ai Monti and Largo Corrado Ricci.