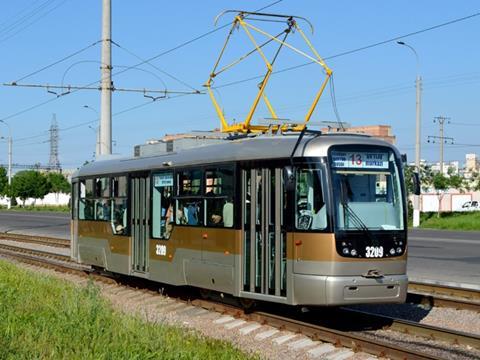 UZBEKISTAN: Preliminary works for the construction of a tram line in Samarkand began on October 16 with the removal of grassed median strips on some roads.
The 8 km first phase of the route would connect the city's main railway station with Sat-Tepo and is due to enter service by spring 2017. A second phase would extend the route southeast to Siab Bazaar, with a branch from Buyuk Ipak Street to Kimyogarlar to be built in the longer term.
Samarkand has taken delivery of eight Pragoimex VarioLF trams that were in service on the Toshkent network, which closed permanently in May.