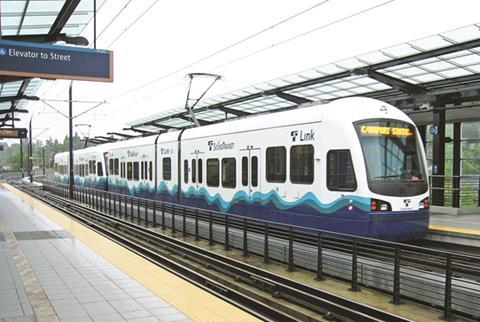 USA: Seattle's Sound Transit has selected the South County Transit Partners joint venture of Mott MacDonald and SNC-Lavalin's Atkins business to provide project management services for the design and construction of the Federal Way Link Extension light rail project.
South County Transit Partners provided project oversight services leading up to the award of the design and build contract for the 12·6 km extension to Kiewit Infrastructure West in May 2019. This was Sound Transit's largest design-build contract to date, valued at $1·4bn.
The southern extension of the Link light rail line from Angle Lake to the Federal Way Transit Center with three elevated stations is expected to open in 2024.