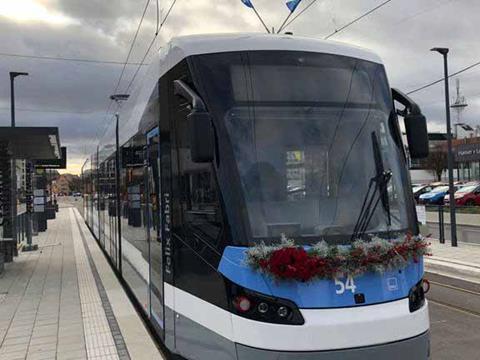 GERMANY: The second tram line in Ulm was officially inaugurated on December 8 with a day of free travel.
Line 2 links Science City in the northwest to Kuhberg in the southwest via a section that is shared with Line 1 between Theater and Ehinger Tor. A total of 9 km of new line has been built, along with 17 stops.
The project cost was €270m, including €31·5m for rolling stock. In May 2015 Stadtwerke Ulm placed an order with Siemens Mobility for 12 Avenio M trams with options for six more, making it the launch customer for the new model. The first of these has been operating on Line 1 since mid-2018, and all 12 are now in service on both routes.
The trams, assembled at Siemens' Wien plant, are equipped with the Siemens Tram Assistant collision warning system, which uses lidar and radar sensors.