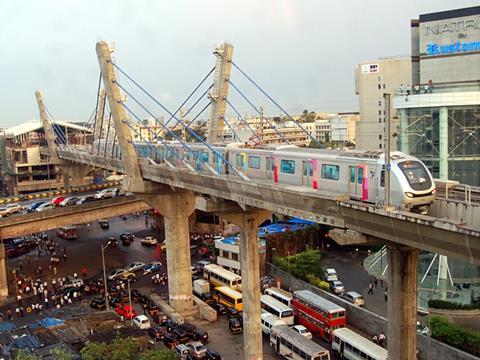 INDIA: The Maharashtra government has approved detailed project reports for two more metro lines in Mumbai. The reports were prepared by Delhi Metro Rail Corp and has been approved by the Mumbai Metropolitan Region Development Authority in October last year.
The state government expects construction to start in 2018 on the two elevated lines in the north of the city. Both would operate with six-car trainsets.
Line 5 would run northeast from Kapurbawdi to Bhiwandi then southeast to Kalyan. The 23·5 km route with 16 stations is estimated to cost Rs82·4bn to build.
Line 6 would connect Vikhroli with Swami Samarth Nagar on a 14·5 km east-west alignment with 13 stations. The estimated cost is Rs66·7bn.