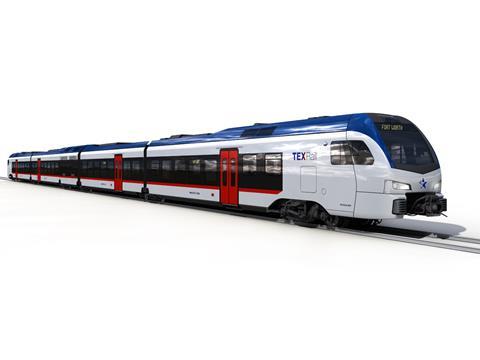 USA: The Federal Transit Administration announced on December 15 that it had signed a $499·4m Capital Investment Grant agreement with the Fort Worth Transportation Authority towards the $1·03bn TEX Rail commuter rail project. The funds are to be disbursed over four years.
Construction of the 43 km route began in August. Due to open in 2018, this would link central Fort Worth with Dallas-Fort Worth International Airport, serving nine stations including two within the airport boundary.
The total project cost includes eight diesel multiple-units that Stadler is due to supply next year. The bodyshells and bogies being produced in Switzerland, with final assembly taking place at a new factory which Stadler is building in Utah.