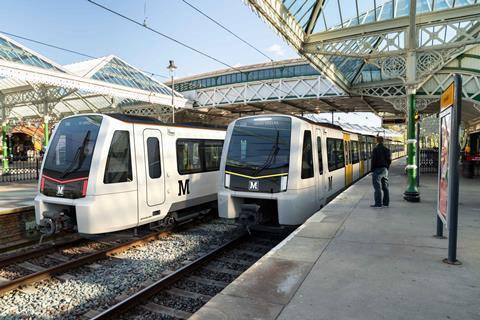 UK: Tyne & Wear transport authority Nexus has called tenders for studies of the technical feasibility of 10 proposed Metro extensions and local passenger rail reopenings.
The potential projects were identified in the 2016 Metro & Local Rail Strategy. They includes extensions in South Tyneside and Wearside, the introduction of direct passenger services from South Shields and Sunderland to the International Advanced Manufacturing Park, a rail link to Doxford and the introduction of rail services from Sunderland to Washington.
These concepts will now be developed to an equivalent of the Network Rail Grip Stage 2 (project feasibility). Nexus has grouped the proposed extensions into four geographical packages, with the studies to be undertaken over the next 18 to 24 months.
'We need to carry out detailed feasibility studies into the viability of these potential new route corridors where Metro services could operate in the future', Nexus told Metro Report International. 'This work will happen over the next two years. Any extension of the Metro system will then require the preparation of a detailed business case and would need to be backed by substantial funding from the government.'