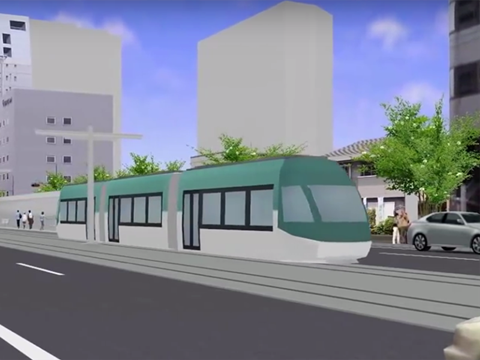 JAPAN: A groundbreaking ceremony for the Utsunomiya light rail project took place on May 28. The ¥45·8bn project was approved in 2016 and opening is planned in March 2022.
The 14·6 km line would link JR East's Utsunomiya station with Shimotakanezawa in the neighbouring town of Haga to the east, serving 19 stops.
The 1 067 mm gauge route would run mostly on segregated track, and will be worked by a fleet of 17 low-floor trams. Services would run every 6 min in the peaks and 10 min off-peak, with a mix of express and stopping services.