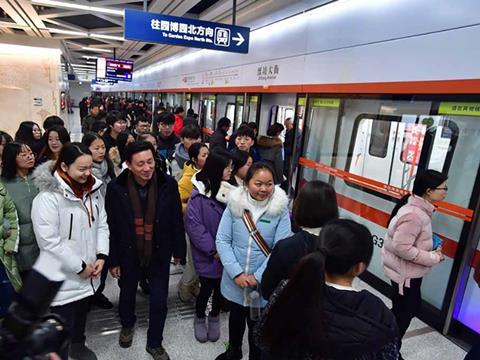 CHINA: A southern extension of Wuhan's driverless metro Line 7 opened to passengers on December 28. The 16·6 km underground extension from Yezhihu to Qinglongshan Ditiexiaozhen adds seven stations.
CRRC Zhuzhou has supplied 15 six-car trainsets for the extension. These augment the 40 trainsets supplied by CRRC Changchun for the initial 30·4 km section, which opened on October 1.
A northern extension of Line 7 is under construction and is scheduled to open in 2019-20.