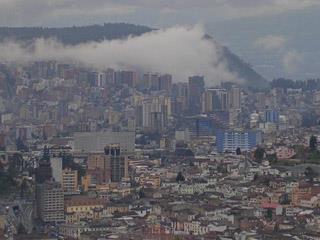 ECUADOR: Mayor of Quito Augusto Barrera met Metro de Madrid CEO Ignacio González Velayos on March 8 to review progress with engineering design for Line 1 of the Quito metro.
The Spanish operator has been awarded three contracts worth a total of €21·5m to undertake design studies for Line 1, including civil works, railway equipment and rolling stock.
The 22 km Line 1 would run on an north-south alignment with 15 underground stations, as well as rolling stock maintenance depot. A fleet of 18 conventional heavy metro trainsets is envisaged, operating at an average commercial speed of 37·5 km/h at 4 min headways for an end-to-end journey time of 34 min.