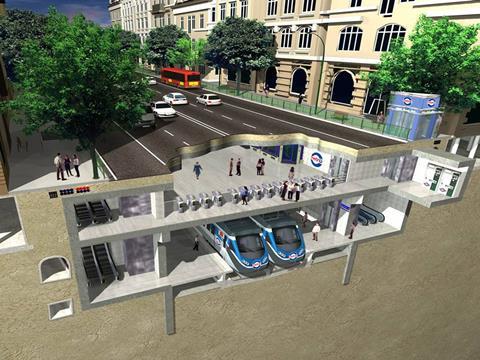 ECUADOR: A consortium of Acciona and Odebrecht has been awarded a US$1⋅54bn contact to undertake Phase 2 of the Quito metro, the municipality and project organisation Metro de Quito announced on October 27.
The contract covers the construction of 22⋅1 km of tunnels from the bus terminal at Quitumbe in the south of the city to El Labrador in the north, as well 13 stations and rolling stock maintenance facilities. Work is expected to take 36 months to complete.
The total cost of building Quito's first metro line has been budgeted at US$2⋅01bn, including Phase 1 covering the stations at El Labrador and La Magdalena as well as rolling stock. The municipality is providing 63% of the cost and the national government 37%.
'Today is a great day for the citizens of Quito, as with this contract award we are taking a decisive step to turn the Quito metro project into reality', said Mayor of Quito Mauricio Rodas. 'This is the largest infrastructure project in the history of Quito'.