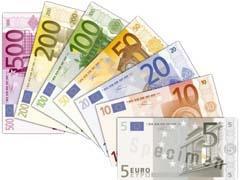 GERMANY: The Bundeskartellamt competition authority has imposed fines totalling €232m on companies which operated anti-competitive agreements in the German rail, switches and sleeper market in 2001-11. The proceedings were triggered by an application for leniency filed by Voestalpine.
'The aim of the agreements was to divide up tenders or projects among the members of the cartel', said Bundeskartellamt President Andreas Mundt. 'It was often clear from the start to all the participating companies who was to be given the award.'
The fines were issued in a two-stage process. The first covered dealings with Deutsche Bahn, and saw fines imposed in 2012 on ThyssenKrupp GfT Gleistechnik (€103m), Stahlberg Roensch (€13m), TSTG Schienen Technik (€4·5m) and Voestalpine BWG (€4m); this year Moravia Steel Deutschland was fined €10m.
The second stage covered local public transport operators, private and industrial railways and construction companies. Fines were imposed on ThyssenKrupp GfT Gleistechnik (€88m), Voestalpine BWG (€6·4m) and Schreck-Mieves (€2·0m). Holz-Fehlings Gleistechnik & Entsorgung, Fehlings Narosch Gleistechnik & Entsorgung, Künstler Bahntechnik, Heinrich Krug and Betzler Eisenbahntechnik received fines totalling €1·24m.