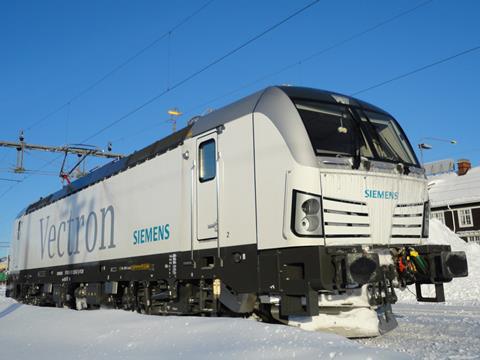 SWITZERLAND: Siemens announced on September 22 that it had received an order for seven Vectron freight locomotives from Railcare, a wholly-owned subsidiary of Swiss retail group Coop. The locomotives will be used to haul intermodal consignments in Switzerland, Austria and Germany, drawing traction current at 15 kV 16⋅7 Hz AC.
Rated at 6⋅4 MW and with a maximum speed of 160 km/h, the Vectrons will be equipped with a diesel power module, eliminating the need for shunting locomotives in sidings, yards and other non-electrified track.
The Railcare order takes the total number of customers for the Vectron to 25. The deal has also seen Siemens sign its 'first full service contract in Switzerland', as it will be responsible for undertaking all maintenance of the new locomotives over a period of eight years.