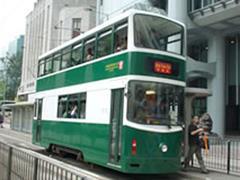 CHINA: Hong Kong Tramways operator Veolia Transport is planning to refurbish the fleet of 163 traditional double-deck trams. The HK$75m project, which will start in 2011 and is expected to take seven years, is part of a HK$200m investment programme to improve services over the next five years.

Whilst the external appearance should remain the same, according to Managing Director Bruno Charrade, the teak framed body will be replaced with aluminium. The interiors will be redesigned to provide easier access and improved comfort. Better passenger information will be provided on board the trams and at stops, and services will be rescheduled to match passenger demand.

DC motors will be replaced with AC motors to improve reliability and efficiency, and a new magnetic emergency braking system fitted. Track maintenance is to be improved by introducing automatic submerged arc welding robots and grinding machines to prolong rail life and reduce operating noise.