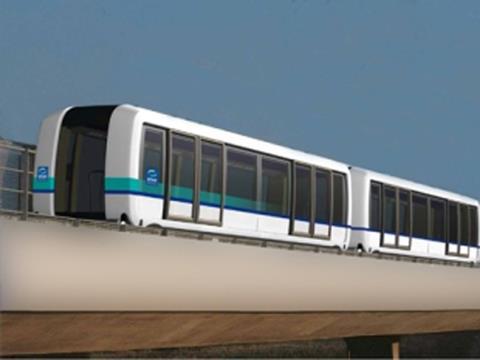 FRANCE: Siemens announced on October 1 that it had signed a €178m turnkey contract to supply railway systems and provide project management services for Line B of the Rennes metro, the second driverless VAL route to be built in the city.
Following its selection as preferred bidder in November 2010, Siemens had been awarded an initial tranche worth €12m to undertake studies for the project. Siemens France will now supply track and electrification systems, 19 two-car rubber-tyred trainsets, Trainguard MT CBTC signalling, telecoms including track-train radio and video transmission, platform screen doors, a control centre and depot equipment.
'Line B is not only a transport project, it is also an economic project involving many businesses from Rennes and Brittany that Siemens France is involving in the works', said Eric Cazeaux, VAL Director at Siemens.
The 12·6 km, 15-station Line B will run from Mermoz in the southwest to Champs Blancs in the northeast. A joint venture of Dodin Campenon Bernard SAS, Spie Batignolles TPCI, GTM Ouest, Legendre Génie Civil, Spie Fondations and Botte Fondations has been selected as preferred bidder for the contract to build the 8 km section in bored tunnel with nine stations between Cleunay and Les Gayeulles.
City authority Rennes Métropole is expecting to award the remaining civils contracts around the end of 2013, covering 2·2 km in cut-and-cover tunnel, a 2·4 km elevated section and six stations. Revenue service is expected to start in 2019.