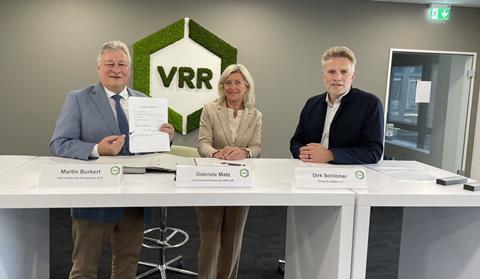 GERMANY: An agreement to tackle staff shortages and address employee concerns when operating contracts change hands has been signed by Rhein-Ruhr transport authority VRR, the Eisenbahn- und Verkehrswerkschaft trade union and Mobifair, an industry group which aims to promote fair competition in the transport sector.
VRR is to take greater account of employee concern around transfers and changes to terms and conditions when tendering operating contracts, and all three parties will exchange information. A working group will issue a progress report in 18 months.
Mobifair now wants to create a similar agreement covering the whole of Nordrhein-Westfalen, with an obligation for operators to take over existing employees when contracts change and a focus on robust staffing arrangements and qualified staff.
'Everyone benefits from that, the employees and the passengers', said Mobifair Chair Dirk Schlömer on October 11.