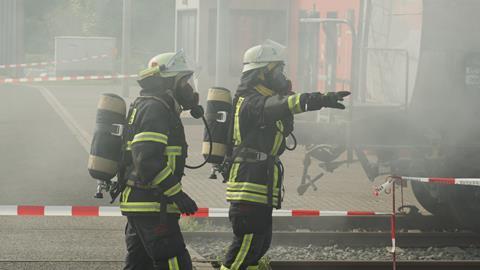 GERMANY: A large-scale chemical, biological, radiological, nuclear and explosives emergency response training exercise has used disco fog and public volunteers to simulate a chemical leak from a freight train near a station.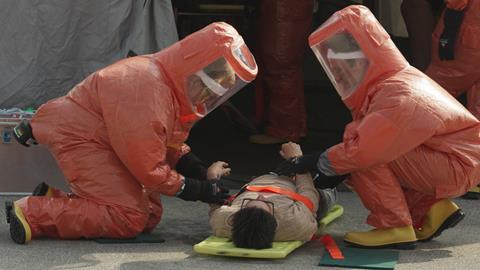 The exercise hosted by the Dortmund fire brigade enabled 130 firefighters to test their decontamination skills. It was the first field exercise of the Proactive programme (PReparedness against CBRNE threats through cOmmon Approaches between security praCTItioners & the VulnerablE), which aims to improve the management of large, diverse groups of people in an emergency environment. Proactive is funded by the EU Horizon 2020 programme, and co-ordinated by the UIC Security Division.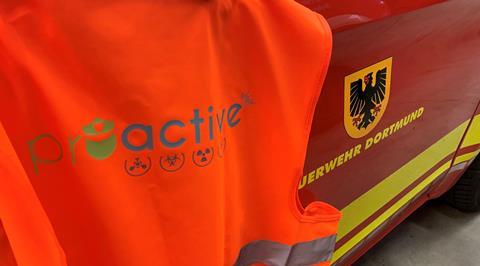 Rather than use specialists or actors to play the victims, members of the public with little to no prior knowledge of CBRNe incidents were recruited. Some represented vulnerable people with mobility, vision or hearing impairments, and people who do not speak the local language.
The volunteers underwent disrobing, showering and rerobing, and the fire brigade had to manage the additional technical and communication challenges linked to people with vulnerabilities,
Lessons learned were collected through debriefing workshops.