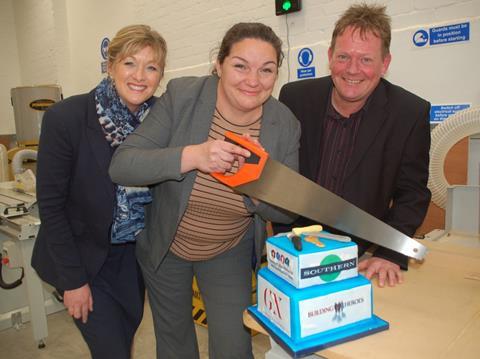 UK: Govia Thameslink Railway is sending staff from Southern's newly-formed in-house maintenance team on an intensive five-week Level 1 foundation course in property maintenance run by Chichester College.
The Building Heroes charity puts ex-servicemen and women through the same course, with Southern helping towards the cost of the charity's training. Building Heroes attendees will also be considered for vacancies at Southern.
'The course, which compresses 12 months of training into just five weeks of property maintenance learning, will help us give passengers better stations and facilities', said GTR Infrastructure Director Keith Jipps on December 9.
'This is a win-win for both of us: we can train our team to new levels of professionalism and provide some funding for Building Heroes to help them with their excellent support of ex-servicemen and women. I also expect our collaboration to lead to job opportunities for the veterans who have served this country. After all, we know they will have received training in the very skills we are looking for.'