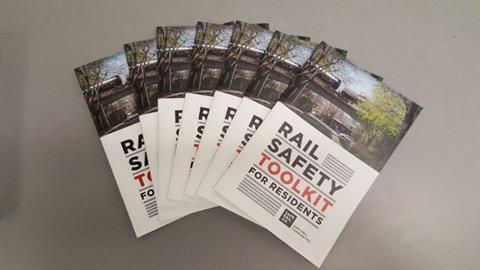 CANADA: The federal government has announced funding for projects to raise rail safety awareness including the safe transport of dangerous goods.
The Chemistry Industry Association of Canada has been allocated C$219 750 over three years for its Transportation Community Awareness & Emergency Response initiative.
This will fund the construction of a new TRANSCAER Safety Train, a tank car converted into a classroom which will be used to train emergency responders. The funding will also support the development of advanced tools for training communities and emergency responders, including the use of virtual reality to provide training in remote communities.
Safe Rail Communities will receive C$5 580 over three years for the national promotion of its Rail Safety Toolkit, which is used to raise awareness of rail safety including in remote and First Nations communities.
'A safe and secure transportation system is important to Canada's economy and communities', said Minister of Transport Marc Garneau on January 7. 'This investment will help enhance educational tools and outreach efforts to help underserved regions of the country.'