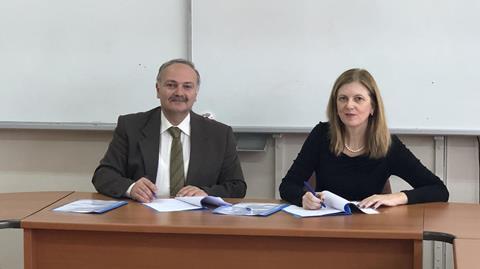 TURKEY: A memorandum of understanding to establish a framework for the promotion of railway training and career development has been signed by Alstom Turkey and Haydarpaşa Vocational & Technical Anatolian High School.
To help raise students' understanding of the rail industry and equip them with the skills needed for careers in the sector, Alstom engineers will lead rail systems awareness training focusing on electrical, signalling, civils and rolling stock works. Alstom Human Resources will also help to develop students' interview and CV writing skills.
Alstom's Istanbul office is its Middle East & Africa regional headquarters and a regional center for signalling projects. Turkey is also a hub for supplying qualified staff for Alstom's projects across the region.
'This co-operation will contribute to the development of our young and qualified students and will certainly empower them to be ready and competent when they enter the growing railway market in Turkey', said Arban Citak, Managing Director of Alstom Turkey.