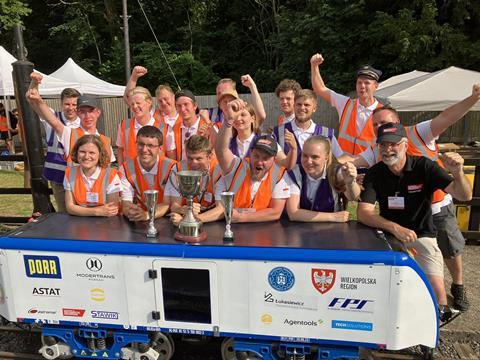 SKILLS: The PUTrain group of students from Poznań University of Technology has been named winner of the 12th Railway Challenge organised in the UK by the Institution of Mechanical Engineers' Railway Division.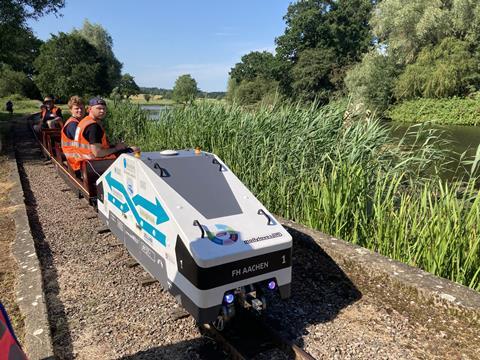 Aimed at engineering students and apprentices across the rail sector, the annual competition requires the various teams to design and build a miniature railway locomotive, which is then put through its paces during four days of real world testing at the 261 mm gauge Stapleford Miniature Railway near Melton Mowbray.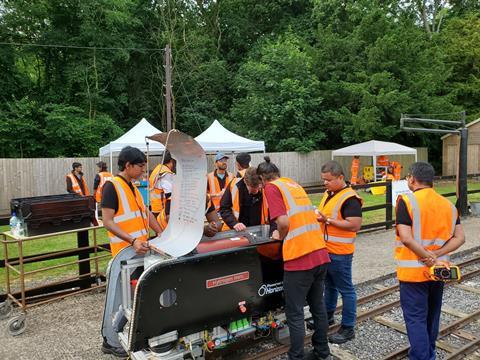 The 2023 contest which culminated with track testing on June 22-26 attracted 11 entries from three countries.
Table I. Teams participating in 2023 IMechE Railway Challenge
Cardiff University *
FH Aaachen and Reuschling
Network Rail and Colas Rail
Newcastle University
Poznań University of Technology
University of Birmingham
University of Derby and Alstom
University of Huddersfield *
University of Sheffield
University of Warwick *
* Did not participate in final track trials
Eight locomotives arrived at Stapleford for the final stage of the competition, and IMechE insiders commented that this year was the first occasion on which all locomotives on site had operated at some point during the course of the weekend, even though only seven participated in the final round of dynamic challenges.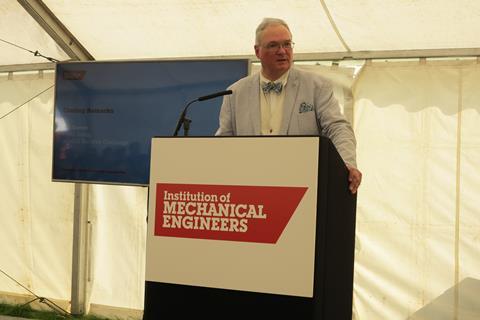 Announcing the results, Head Judge Bill Reeve said this year's event had been 'without question the best Railway Challenge to date. The quality of the entries was higher than ever, and performance more consistent'. As such, he told the teams, this had been 'the hardest challenge to compete in', and had led to 'the closest result that I can remember'.
Many of the teams had achieved scores that would have won in previous years, while the margin between the three leading contenders was little more than 1% of the winning total.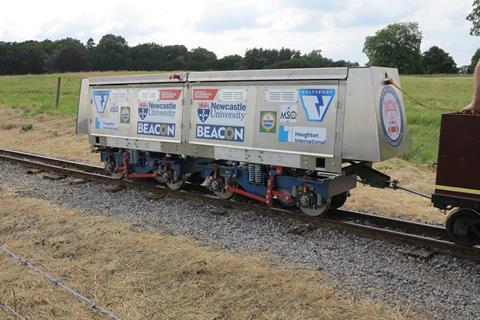 Reflecting the generally high level of performance, the awards for the individual categories were shared between six of the eight finalists, including two three-way ties (Table II).
Table II. Category winners at 2023 IMechE Railway Challenge
Technical Poster
University of Sheffield
Maintainability
FH Aachen and Reuschling
Refuelling
PUTrain
Business Case
FH Aachen and Reuschling
Noise
FH Aachen and Reuschling
Design
Transport for London
Innovation
University of Sheffield, Transport for London, FH Aachen and Reuschling
Traction
University of Derby and Alstom
Ride Comfort
University of Derby and Alstom
Energy Storage
University of Derby and Alstom
Auto Stop
University of Derby and Alstom
Reliability
Network Rail and Colas Rail, PUTrain, University of Derby and Alstom
This year's competition was the fifth occasion in which the Polish university had participated. The PUTrain team was named Grand Champion with a total of 1 648 points, reflecting a consistently good performance across all disciplines. The second-placed team from Alstom and the University of Derby scored 1 631, just two points ahead of the defending champions, the 'Molly loves JIM' partnership of FH Aachen and Reuschling.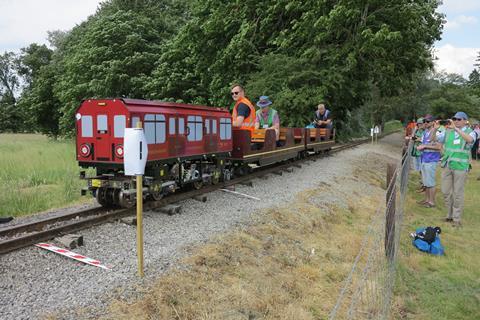 Chair of the Organising Committee Prof Simon Iwnicki described the Railway Challenge as 'a fantastic learning experience which the participants will take with them into their careers'. Reeve added that it was a particular pleasure to meet or hear from a growing number past competitors who were holding increasingly senior roles within the rail sector.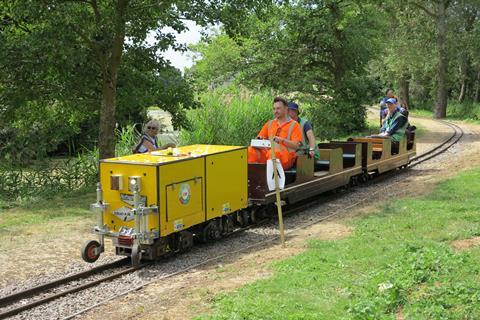 Speaking from his perspective as Director of Rail for Transport Scotland, Reeve emphasised the importance of railway engineering at a time of increasing global concern over the impacts of climate change. 'We know the world needs more railways — successful, reliable railways, delivered efficiently. And that means we need more railway engineers.' He urged all of the participants to 'pursue your careers in this most fascinating industry'.
The IMechE event has now spawned a European Railway Challenge, which took place for the first time at Bad Schussenried in southern Germany on June 2-4. Supported by Deutsche Maschinentechnische Gesellschaft, Verband der Bahnindustrie in Deutschland and Knorr Bremse, the event was chaired by ERA Executive Director Josef Doppelbauer. The inaugural European contest was also won by PUTrain, ahead of the FH Aachen and Reuschling grouping and Team Eagle from the IFZN Institute of Automotive Engineering at Technische Universität Nürnberg.