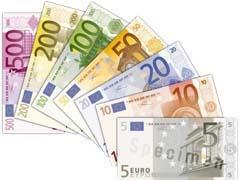 EUROPE: Within the framework of its Annual Work Plan, the Shift2Rail Joint Undertaking issued its 2020 call for proposals on January 7, covering research and innovation projects with a total value of €146·6m. Applications are due by April 21.
The call covers 19 topics, of which eight are restricted to S2R members and 11 are open calls for non-members. These include a number of 'technology demonstrators' to provide practical examples that build on research undertaken in previous years. S2R envisages that indicative co-funding of €75·4m will be made available from the EU's Horizon 2020 research programme, covering around half of the estimated project value.
Suggesting that the call for proposals will attract interest across 'the transport community and beyond', the joint undertaking is looking forward to 'a broader participation, both geographically and in terms of synergies. Predicting 'a bright future for the railway', it wants to see the rail sector 'join forces and contribute to delivering the European Green Deal'.
'With the 2020 call for proposals we aim to take our innovative solutions to the next level, demonstrating their potential during InnoTrans 2020 in September', said S2R Executive Director Carlo Borghini. 'Our goal is to move beyond research and innovation to ensure market uptake of our forward-looking solutions, and to contribute substantially in meeting the expectations for rail highlighted in the European Commission's communication on the European Green Deal. We are also looking for promising ideas that will help us pave the way for our next R&I programme.'
Member projects
Demonstrators for the next generation of traction systems, smart maintenance, virtual validation and eco-friendly HVAC, and technical research on battery and hydrogen powered regional trains (BEMU/ HMU);
Validation of new technologies for the TCMS;
Completion of activities for adaptable communication, moving block, fail safe train localisation (including satellite), zero on site testing, formal methods and cybersecurity;
Research into optimised and future railway infrastructure;
Enhancing IP4 ecosystem;
Formulation of the freight train of the future;
Advanced functions towards autonomous trains;
Evolution of railways system architecture and conceptual data model (CDM).
Open calls
Noise and vibration (WA5);
Support to development of next generation of traction systems (TD1.1);
Network and end-device equipment for the validation of the next generation of TCMS (TD1.2);
Innovative technologies for carbodies and running gear of the future (TD1.3 + TD 1.4);
Modelling of the moving block system specification and future architecture (TD2.3) + RAIM algorithms, assessment report and support for railway minimum operational performance standards (TD2.4);
Study on alternative bearers and on communication protocols;
Next generation track transition zones (TD3.4);
Technology development for railway systems asset management (TD3.6);
Advanced tools and equipment: collaborative robots & wearable mobile machines (TD3.8);
Supporting the implementation of the IP4 multi-modal transport ecosystem (iTD4.7);
Innovation in guided transport.
Websites
We are not responsible for the content of external sites