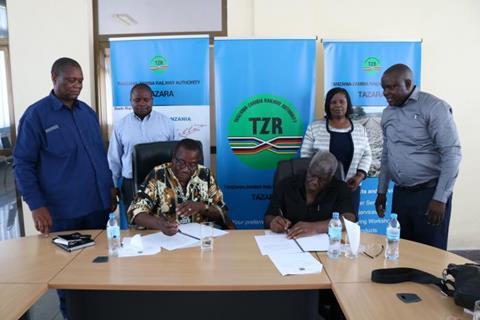 ZAMBIA: Tanzania-Zambia Railway Authority and Copperbelt University have signed an agreement establishing a joint educational campus in Mpika which the international railway operator said would 'create unheralded value and opportunities for both the university and the railway industry'.
The campus at TAZARA's existing training centre will offer a railway-related engineering and logistics programme at diploma, degree and PhD levels, making use of facilities that are currently underutilised. The centre can accommodate more than 300 students, with scope for expansion, and the adjacent railway workshops will be utilised for hands-on practical skills development.
The partners envisage that the campus will support the African Union's long-term African Integrated High Speed Railway Network strategy, with the workshops playing a key role in component manufacturing.
'This agreement will give impetus to our relationship and enable us to harness the knowledge and experience in the railway sector, which we should all apply to the benefit of the institutions and the countries in the region', said TAZARA Managing Director Eng Bruno Ching'andu when the agreement was signed on January 4.
CBU Vice-Chancellor Professor Naison Ngoma said he was 'particularly encouraged by the Southern Africa Railways Association's welcoming of the partnership and recommendation that other member countries take leaf of our pioneering initiative to make use of the vast knowledge in the railway industry.'