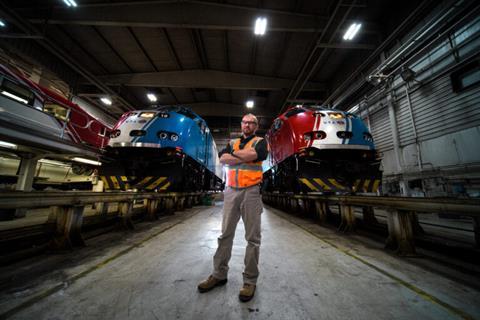 USA: Utah Transit Authority has appointed specialist training company Xpan to develop apprenticeships in light rail vehicle maintenance, maintenance of way and commuter rail vehicle maintenance.
The three-year apprenticeships will offer a mix of e-learning, interactive simulations, instructor-led training, labs and on-the-job training. UTA is developing its own Transit Technical Education Center, with the first apprentices expected to join in early 2023.
'Our bus maintenance apprenticeship programme has been an incredible success for UTA, so it was a logical decision to expand our offering to support skill development in our rail division', said Cherryl Beveridge, UTA's Acting Chief Operating Officer. 'We train approximately 40 apprentices in our bus maintenance apprentice programme and see 10 graduates from our programme annually creating lifetime careers at UTA.'
Xpan's clients include Amtrak, New Jersey Transit, Chicago Transit Authority, Atlanta's MARTA, Washington's WMATA, Denver RTD and Calgary Transit.
'Creating blended learning solutions for the transportation industry has been the core of Xpan's 20-year history', said founder and President Ron Thiele. 'Our solution will create accessible career opportunities for individuals without the financial burden typically associated with education.'