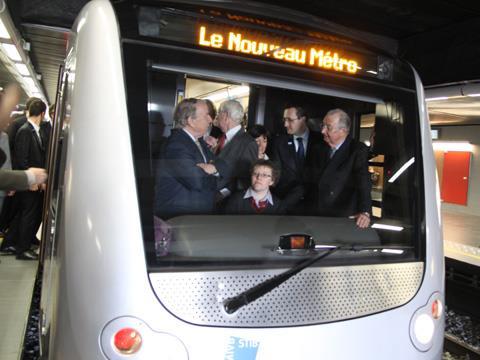 BELGIUM: The final section of Brussels Metro's inner ring between Delacroix and Gare de l'Ouest was officially opened on April 2 by Pascal Smet, Brussels Minister for Mobility.
The event was held in the presence of King Albert II and Laurette Onkelinx, Deputy Prime Minister and President of Beliris which co-ordinates transport policies between the Brussels capital region and the federal government.
After cutting the ribbon, the guests rode an inaugural train between the two stations.
With the opening of this extension, the new network configuration of four metro lines and two premetro lines also came into effect (RG 4.09 p17). On April 4 passengers will be able to travel on the metro for free, to try out the new arrangements.