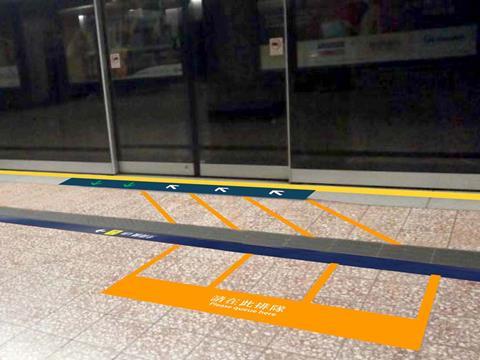 CHINA: From December 2 Hong Kong's MTR Corp is testing a revised queuing system at Prince Edward station which it hopes will facilitate smoother passenger flows at busy interchanges.
Arrows on the platform currently guide waiting passengers to line up on the two sides of the platform screen doors and allow alighting passengers to exit down the middle. However, passengers have found that this creates conflicting movements.
Under the revised arrangement, boarding passengers will be guided to line up on the right side of the platform screen doors, while those alighting will exit on the left-hand side.