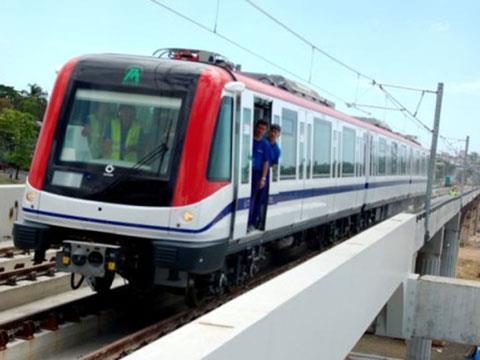 DOMINICAN REPUBLIC: The national Congress has approved an international financing package covering the railway systems elements for the 11·5 km first phase of Santo Domingo's east-west metro Line 2.
Civil works are already underway on the initial stage of Line 2, between Los Alcarrizos and J P Duarte; this will serve 14 stations and is scheduled to open in 2012. Interchange will be provided at J P Duarte in the city centre with the north-south Line 1, which opened in January 2009 and now carries 100 000 passengers/day.
A consortium led by Siemens AG will supply signalling, electrification, communications, fare collection, tunnel ventilation and fire prevention equipment for Line 2, and will be responsible for project management and three years of maintenance. The technology will match that used on Line 1.
Announced on July 5, the financing package has been put together by Siemens Financial Services and KfW IPEX-Bank, which offers medium and long-term lending to support German and European exports. The €166m package has been split between syndicate banks in accordance with the share of the work allocated to German, French and Spanish suppliers.
Last year metro developer OPRET awarded Alstom a €101m contract to supply 15 three-car Metropolis trains for Line 2, with an option for another six.
OPRET is planning to extend Line 2 eastwards from J P Duarte to El Brisal and San Isidro, bringing the total length 28 km. In the longer term, a second east-west route, Line 3, plus shorter north-south lines 4, 5 and 6 are envisaged to bring the city's metro network to around 60 km in total.