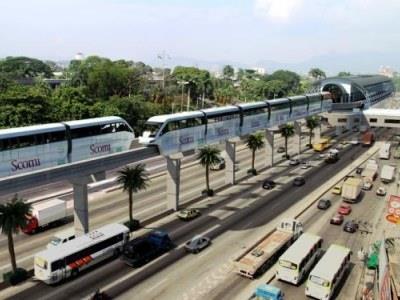 BRAZIL: Companhia do Metropolitano de São Paulo has selected Thales and T'Trans to supply telecommunications for São Paulo metro Line 17.
The work, to be completed in 22 months, includes a master clock, passenger information systems, CCTV, and transmission and telephony subsystems.
Thales is also supply SelTrac CBTC signalling for the monorail line, designed for headways of 3 min 20 sec. The line is expected to carry 252 000 passengers/day.
The monorail is being built by a consortium of Grupo MPE, Andrade Gutierrez, CR Almeida and Scomi Rail, which is providing rolling stock. It will be operated by CMSP.