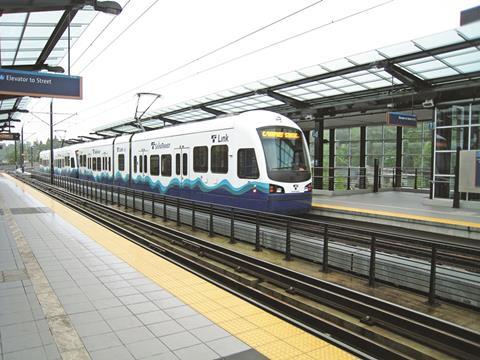 USA: The Federal Transit Authority announced on January 16 that it is to provide a $1·33bn Transportation Infrastructure Finance & Innovation Act loan to Seattle transport authority Sound Transit.
The loan will contribute to the construction of the 23 km East Link light rail extension, which is also receiving $74·7m in FTA funds and $14m in TIGER grants. Construction of the $4bn project is expected to begin this year, with a planned opening date of 2023. Ridership is forecast to be 50 000 passengers/day by 2030.
Sound Transit applied for the loan after the financial crisis led to the suspension of some Sound Transit 2 expansion projects, when projected revenue was cut by $4·5bn. The loan has an interest rate of 2·38%, compared with 5·75% assumed in ST's current financial plan, and is expected to increase Sound Transit's financial capacity by an estimated $200m to $300m. Sound Transit says that the funding could enable the reintroduction of some capital projects.