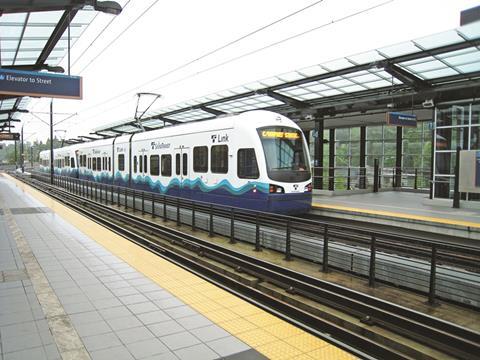 USA: Seattle's Sound Transit announced on July 23 that it had identified a preferred option to extend the light rail line to Federal Way.
The southern extension would run from the future Angle Lake stop, along the west side of the I-5 motorway to the Federal Way Transit Center. There would be intermediate stops at Kent/Des Moines and South 272nd Street.
More detailed design work will now be undertaken, including examination of opportunities for future transit-oriented development in the Midway area.
Sound Transit plans to publish a final environmental impact statement in late 2016, with approval for the project expected by the end of that year. Final design would begin in 2017 and construction in 2019, for opening to Kent/Des Moines in 2023. Funding for the extension beyond that has not yet been secured.