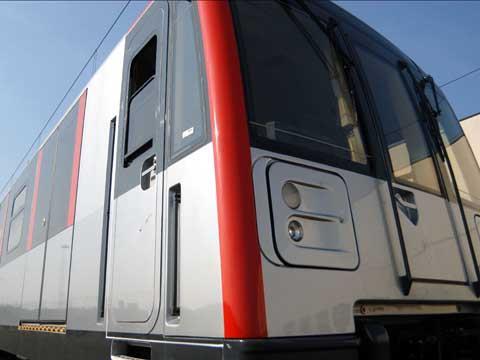 ITALY: Meneghino metro trains which Firema and AnsaldoBreda are supplying to Milano are fitted with the first installation of Reicom's Cyclope technology, which enables drivers to see CCTV images of platforms on an in-cab screen while they are still up to 300 m from the next station.
In Milano the lineside cameras are installed at the stations, but they could also be fitted at potentially problematic locations such as level crossings, tunnels or areas vulnerable to landslides. The images are sent directly from the cameras to any trains in the area, rather than being relayed through a central point, with fast transmission to trains travelling at up to 300 km/h. Data can be transmitted for up to 2·6 km, depending on the local topography, though this can be extended with lineside repeaters.
The same technology could be used for passenger information, relaying television-quality images, text and graphics to trains and opening up applications such as the provision of on-train internet access and telephone use.
CCTV images could also be transmitted from the trains, allowing control centres or the police to view the inside of the trains in real-time.