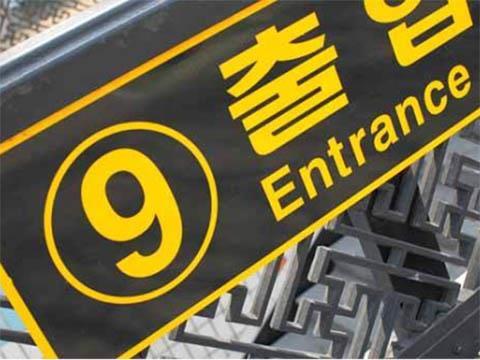 SOUTH KOREA: Seoul's first privately-operated metro line entered revenue service at 07.00 on July 24. The opening had been delayed for several weeks while the government finalised the contactless ticketing arrangements.
The 25·5 km underground line runs across the city from east to west, linking Sinnonhyeon in Gangnam to Gimpo airport, and has 25 stations. There are three tracks, allowing the operator, Seoul Line 9, to run express trains from Gangnam to Gimpo in less than 30 min, stopping at only nine stations. Passengers can transfer to other lines on the extensive metro network at Gimpo, Dangsan, Yeouido, Noryangjin, Dongjak and the Express Bus Terminal.
Construction started in 2002. In 2005, the Seoul Metropolitan Government appointed the 'Seoul Metro Line 9' consortium - which includes several manufacturers, led by Hyundai-Rotem, and financial investors, notably the Macquarie Group - to run the metro for 30 years. Subsequently, on June 29 2007, Seoul Metro Line 9 signed a contract with Seoul Line 9 Operation Co, comprising Veolia Transport Korea (80%) and Hyundai-Rotem (20%), which will operate the line for 10 years.
The line will be worked by four-car Hyundai-Rotem trains at commercial speeds of 33 km/h for local stopping trains, and 47 km/h for express trains. The trains will be lengthened to six cars once the eastern extension is complete. The stretch from Sinnonhyeon to Bangi-don is expected to start operation in 2014 and will add 12·5 km and 12 stations.