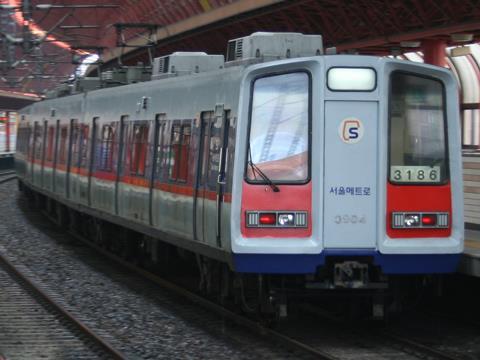 SOUTH KOREA: The Seoul metropolitan government announced on December 10 that it plans to merge the two city-owned metro operators by 2016.
The original operator, Seoul Metropolitan Subway Corp, operates metro lines 1, 2, 3 and 4. In 1994 Seoul Metropolitan Rapid Transit Corp was established with the aim of increasing performance through competition; it operates lines 5, 6, 7 and 8.
Mayor Park Won-soon has promised 'sweeping reform' in the combined organisation, and spoke of 'changing everything except manpower' in an effort to increase efficiency. Another aim is to reduce the deficit, estimated at a combined 4·6tr won. Renewal of assets costs nearly 1·6tr won per year.
The city says that the new operator would handle 6·8 million passengers/day on 300 route-km.
The merger would not affect Line 9, which is run by the SML9 consortium of Transdev and RATP Dev.