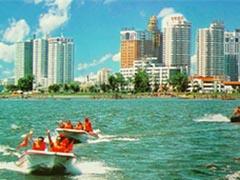 CHINA: Shenyang municipality signed an agreement with CNR Corp on December 1 for the development of a 40bn yuan tram network.
The 65 km five-line network will connect Taoxian Airport, Shenyang South high speed rail station, National Games Village and Olympic Sports Centre. Segregated surface alignments are planned, with grassed track along road median strips. CNR would supply an initial 20 low-floor trams.
Completion is scheduled for June 2013, in time for the Chinese National Games.